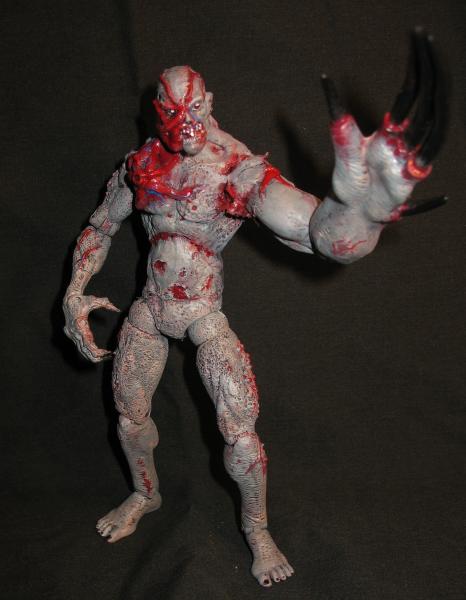 So lately I've been just pulling out customs from the WIP drawer and playing around with them a little, hoping to bring them to a more finished state. This one has been sitting around for ages in pieces so I finally slapped him together.


Recipe:
Toy Biz Tyrant: Head, Lower Left Arm, Knees down
ML Blackheart: Torso (lower torso lengthened), Crotch & thighs
SMC Lizard: Right Arm
10" GI Joe Storm Shadow: Upper Left Arm - shoulder to elbow

All else is sculpted with Apoxie Sculpt and Plastic Dip rubberizer. The Plastic Dip gives him some cool, yet gory effects when you turn his waist and lift his big left arm - like stretching skin... it gets stringy and kinda cool looking.