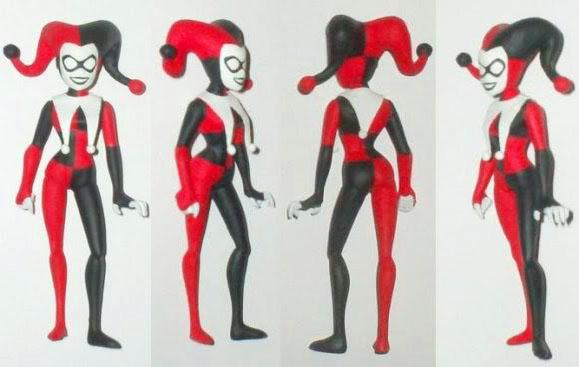 Here's my version of Harley Quinn from "The Batman" cartoon. Love or hate the show, you must admit that it's a great looking Harley.
Base figure was a Batman animated series Catwoman, not the grey one, the skinny black one from season 4 when the character design went all weird....
Jester cowl, collar and pompoms are epoxy sculpt, acrylic paints and dullcote spray.
I'll be sure to put up pics of Mr J as soon as he's fixed (I finished him and then decided he needed "improving". Boy, was THAT a mistake!)
Later!