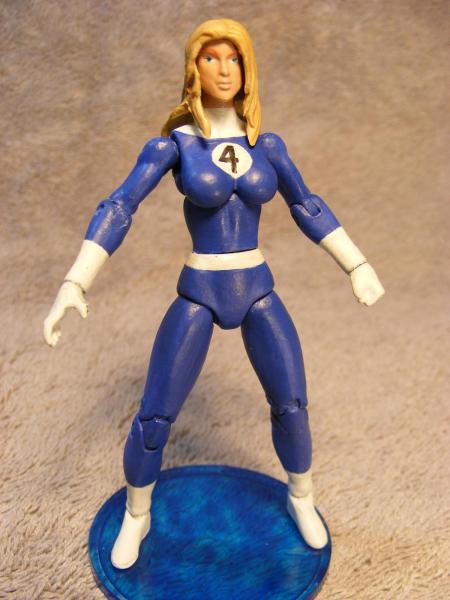 Hello again everyone,

Just wanted to share some of my newest work. I hope you enjoy....

Marvel Universe FF4: INVISIBLE WOMAN....was made from a MU female body ( can't remember exactly who ) , a Gi Joe 25th Scarlet head, Gi Joe: Rise of Cobra Baroness hair. Then everything was hand painted even the foot stand that fits inside the force field bubble. The force field effects are from Star Wars figure line. The bubble coming from a Star Wars Destroyer Droid....