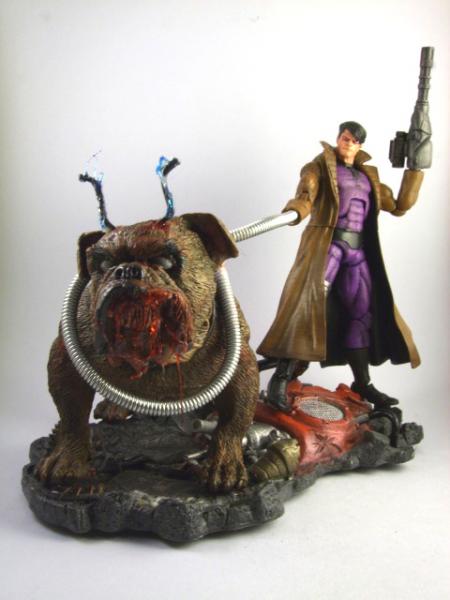 To go with my Machine Man custom, I made a base with a zombified Lockjaw (capturing a scene from Marvel Zombies 3).

As with many Lockjaw cutoms, he's made from a Little Nicky Mr. Beefy, with the action features removed and the left side of his face hacked off and resculpted to show his teeth and torn flesh. After repainting, hot glue was added and painted with Tamiya clear red to get that gory bloody effect.

Hot glue and Tamiya clear blue was added to his sculpted antennae to represent a teleporting energy effect.