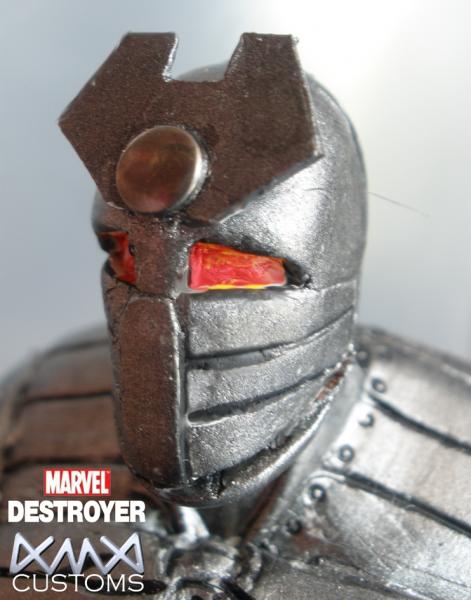 Re-Paint and sculpted chest, back and face. thing on the head made out of an expired credit card. Round thing on the head's thing came from my step daughter Jess bluejeans. Tony Stark underlying face migrated to the Tony Stark Custom.
Thanks for looking, GOD bless.
JMA
ps Yet to come: Speed Demon, Tiger Shark, Constrictor, The Wizard. All in the workbench.