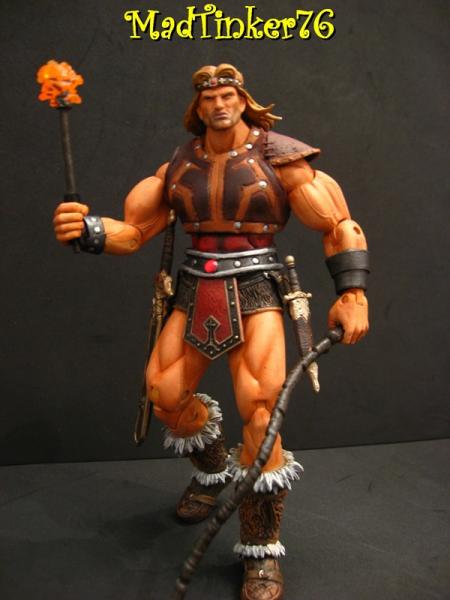 WWE Deluxe Aggression Wrestler torso, arms, legs. Neca Simon Belmont head, accessories, boots.
I was really surprised that the neca Simon Belmont had such a wide range of articulation but I want him to have more so a nameless WWE wrestler figure donated his body to the cause.
Simon Belmont was a favorite hero of mine from the old NES days.. Summers here FLA would also end up being the monsoon season so hours were spent battling Dracula, his horde of creepy crawlies, and completely ignorant towns people who offered nothing in the way of helpful and useful information..
Comments and Feedback are welcomed..
I will be on some this week to looking at all the kick butt customs I have seen and returning the favors in the feedback department.