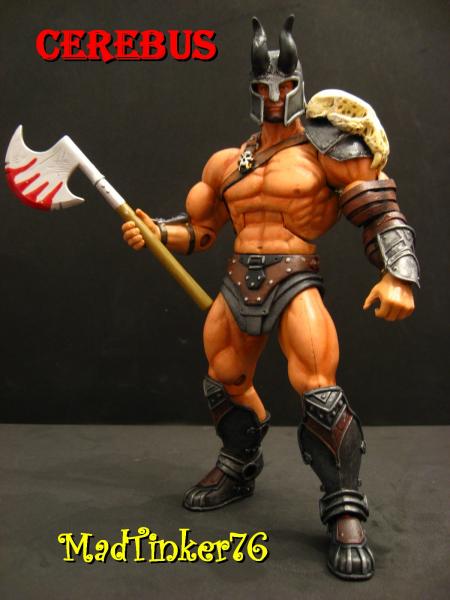 MOTUC He-Ro body and Two ML BAF Ares heads, and one BAF Ares Helmet.
This is my 3rd version of Cerebus Blood, an original character created by the customizer of the same name, Cerebus.
This is only my second custom to use a MOTUC body for the base and I have to say I loved it. I almost don't want to send it back to Cerebus but, I fear that he would come looking for it. Just kidding.. Going for a gladiator feel with this version.. Hope ya like & its finally on it's way back to you Cerebus.. thanks for you patience and I hope it is worth the wait.