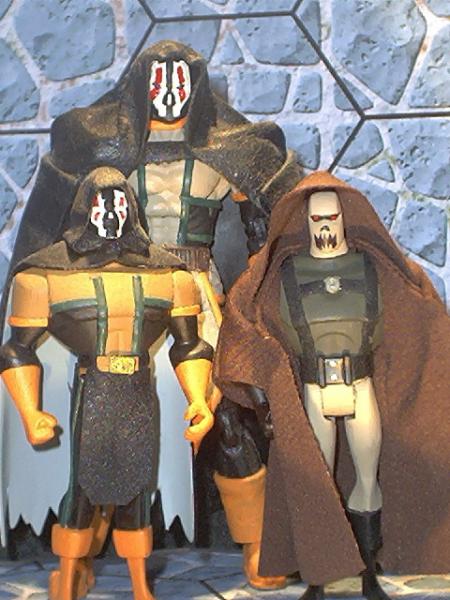 Sorry to bore you all with The Halloween Man, but as I said he's my favorite character...so I used a Red Tornado to create a custom of his animated series (I wish).
I haven't finished the eyes cause I just now trust myself to do little details like that, next to him is an animated version of my buddy's character The Scarecrow, a dark vigilante type obsessed with justice and balance.
I made him a custom ML size Scarecrow but since he has it I can't get photo's yet of that, but I'm working on it.
In the meantime, take a gander at these.