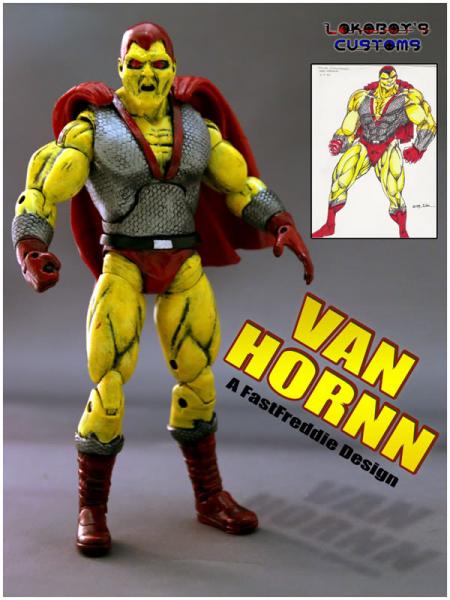 Introducing Van Hornn!

Here is a character created by one of the best and our good friend Fast Freddie!!

Last year he asked me if I want to make a custom of one of his original character,

Who can say No to FF, since most of the customizers who had made one of his original characters, are some of the best!

It's just a nice feeling to know that I am now one of the chosen one lol..


Anyway the base I used is a first for me, (Ruthless Aggression WWE Batista figure). The WWE figure are very bulky. Which fits well for this character.

Anyway do let me know what you think.