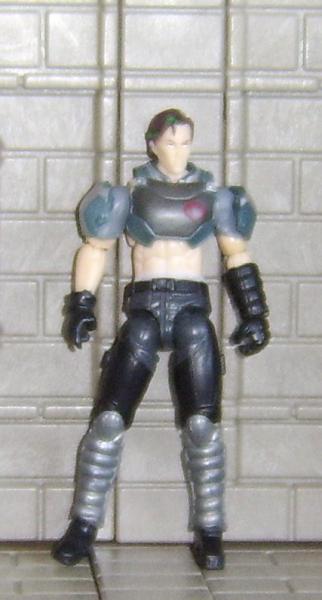 Thrasher was always a great figure back in the 80s, one of my favourite, always loved his Thunder Machine toy. I had to saw 2 figures in half to make this guy, a technic that has come in pretty handy lately when making customs. Recipe as follows

Head & lower left arm - Xamot, green streaks in hair
Armor - Wraith
Upper arms - Ripper
Lower right arms - Mutt
Torso - Dr Mindbender
crotch & upper legs - Strato Viper
Lower legs - Hiss Commander
Feet - Armor CC

Thanks for looking and feedback is always welcome.