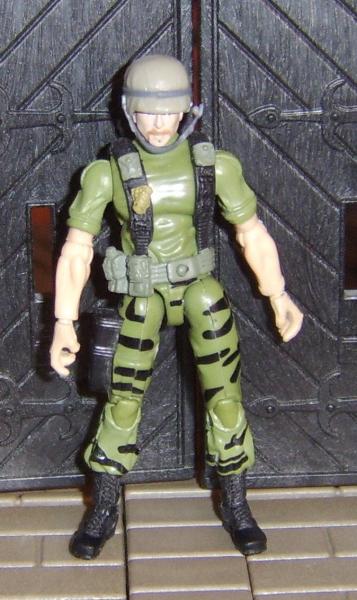 Footloose was always one of my favourite Joes from 1985, so I had to have him, unfortunately because I hate painting my Joe figs I couldnt get him looking perfectly like his vintage figure, so this is the best I could do. But I like him.

Head - CP Beach Head
Helmet - Bazooka
Harness - Breaker
Hands - Pit Commando
Rest - CP Rock & Roll

Thanks for looking and feedback is welcome.