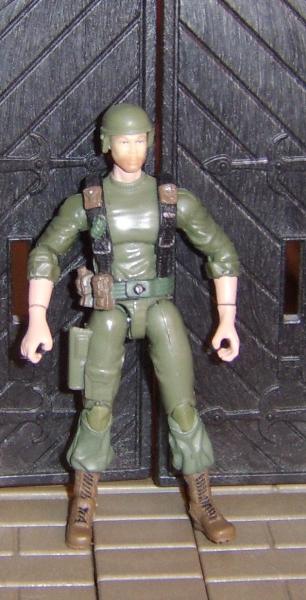 I wanted all my 13 original Joes to be in the same green colour, so I used Rock & Roll's body on Grunt, Steeler, Clutch, Rock & Roll and Breaker are all in the same shade of green, so I just used them for the Joes that were in different shades of green. I also swapped the leg knife sheath with a holster.

Head - Grunt
Leg Holster - Breaker
Harness - Shortfuse
Rest - Rock & Roll

Thanks for looking and feedback is welcome.