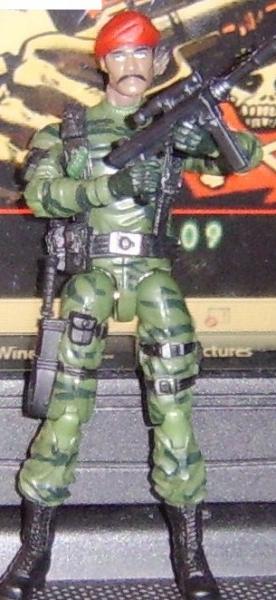 I have been reading the old comics of Battle Action Force lately that were printed in the UK in the 1980s. I just felt the need to mod/kit bash/custom some 25th style figures into my favourite characters. I only painted the beret red, the rest is unpainted.

Jammer is the communications expert of Z Force, a sub group of Action Force.

Whole figure - UBP Stalker

Thanks for looking and feedback is welcome.