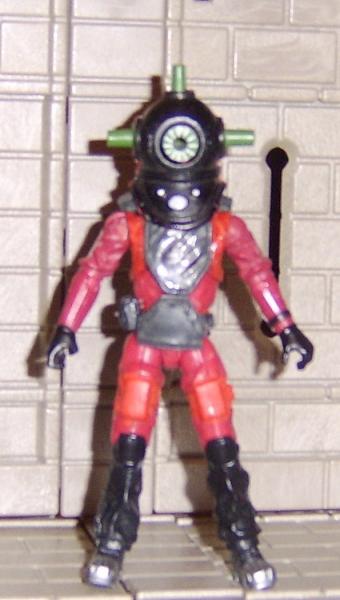 I used the original Muton head for this one along with a 25th Wild Weasel body. Sanded down the chest pouches. Glued on parts of a Pit Commandos bomb vest to his front and back, instead of painting. Painted part of his legs.

Muton is a Death Robot that is part of the Red Shadow army, doing Baron Ironblood's bidding with emotionless effect. Nearly impossible to destroy, Action Force always have a tough time when fighting one of these robots.

Head - AF Muton, cut from original figure
Lower legs - Roc Aqua Viper Officer
Chest & back pads - Pit Commando bomb vest parts
Rest - Wild Weasel

Thanks for looking and feedback is welcome.