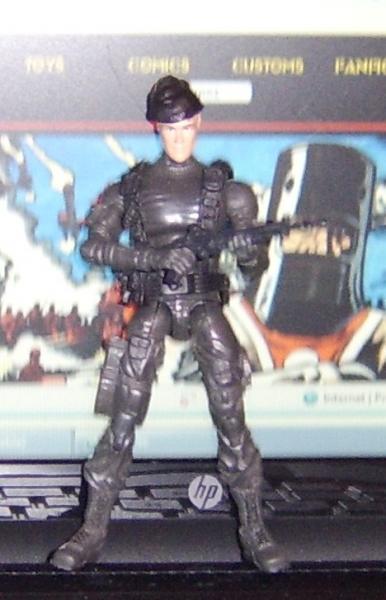 I have been reading the old comics of Battle Action Force lately that were printed in the UK in the 1980s. I just felt the need to mod/kit bash/custom some 25th style figures into my favourite characters.

Beaver is an expert in Seaborne Assault, a member of SAS Force, a sub group of Action Force.

Hat - cut from original figure & glued onto Joe head
Head - Hawk
Body - Snake Eyes

Thanks for looking and feedback is welcome.