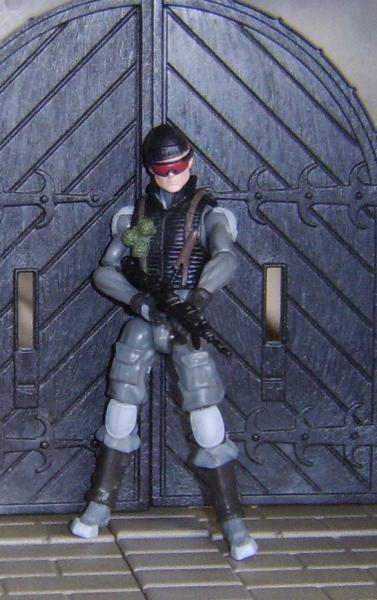 I wanted to use up the repaints of the Resolute of SE, Duke and any other Resolute style sculpts. So here is Lowlight, one of my favourite characters. No paint was used at all, the head is a Matt Trakker(top of head sliced off) with Roc Shipwreck's hat cut and glued to Trakker's head. I think it came out looking pretty cool.

Hat - Roc Shipwreck
Head - Matt Trakker
Vest & goggles - CP Firefly
Body - Resolute Joe 7 pack Snake Eyes

Thanks for looking and feedback is welcome.