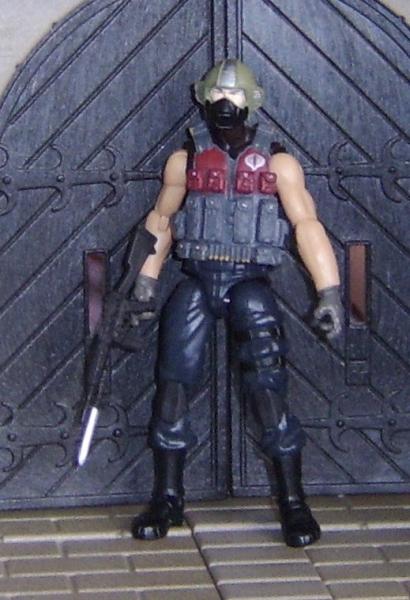 Like I said before I wanted more Cobra agents in the Resolute style, so as Night Adder is just a straight repaint of Resolute Roadblock, I used his body for Copperhead. It turned out pretty well I think.

Head - Roc Walmart Copperhead
Upper arms - Nemesis Enforcer
Lower arms - Roc Sgt Stone
Hands - Roc Repeater

Thanks for looking and feedback is welcome.