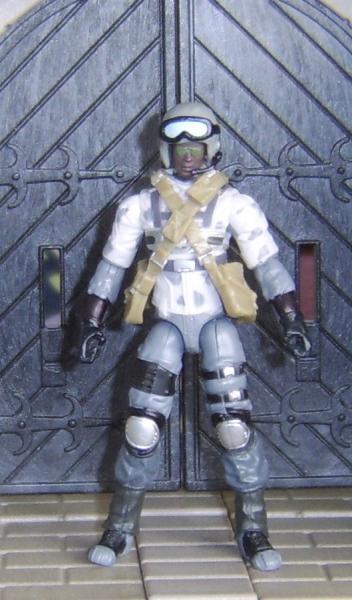 I wanted a medic for my Resolute team, at first it was going to be Lifeline, but then I thought as Doc was in the toon, I might as well make it him. That and I had a spare head lying around. This is what he could wear when on field missions.

Helmet - Roc Rollbar
Head & Satchels - Mail in Doc
Hands - Roc Air Raid
Body - Resolute 5 pack Duke

Thanks for looking and feedback is welcome.