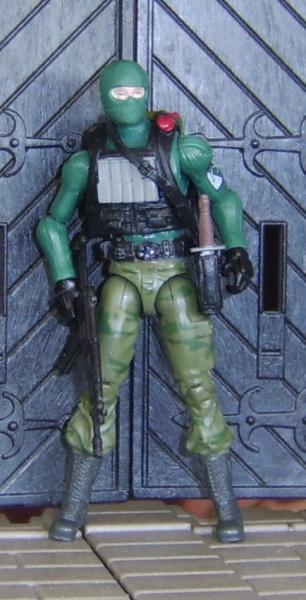 This is another figure I made so that he was ready for jungle recon. I cut 2 figures in half and glued the 2 halves I wanted together. I have made a lot of green fatigures jungle type Joes recently.

Head, vest, pouch & upper body - CP Beach Head
Lower body - Single Carded Hawk

Thanks for looking and feedback is welcome.