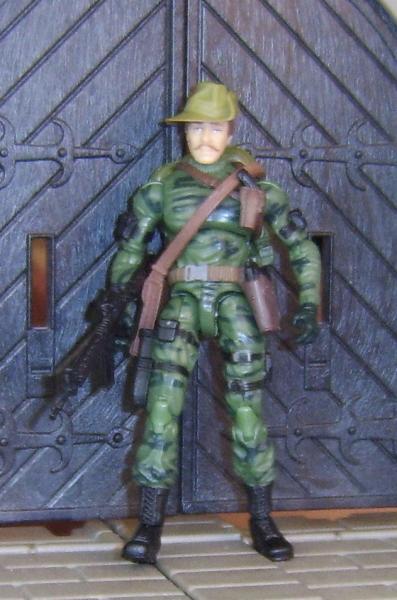 I wanted some Jungle Joes to make a couple of ambush teams and a recon team for a diorama I am planning. Its easy to do to make these kind of Joes. A lot of figures come already in green fatigures, this one is just a head swap.

Head, holster & hat - Recondo
Belt - Zap
Body - UBP Stalker

Thanks for looking and feedback is welcome.