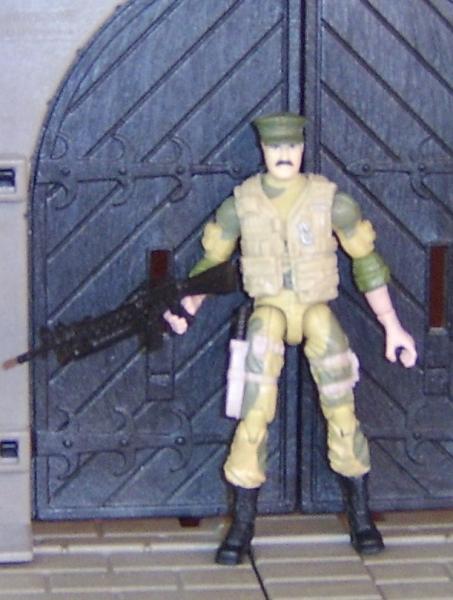 This is my custom kit bashed Leatherneck. He is easily made, no paint was used at all. Of course I know that these customs could be made 10 times better with paint, but then they aint action figures anymore.

Head - Leatherneck
Hat - Gung Ho
Vest - Outback
Lower arms & hands - TRU Gi Joe Trooper
Rest - DVD pack Stalker

Thanks for looking and feedback is welcome.