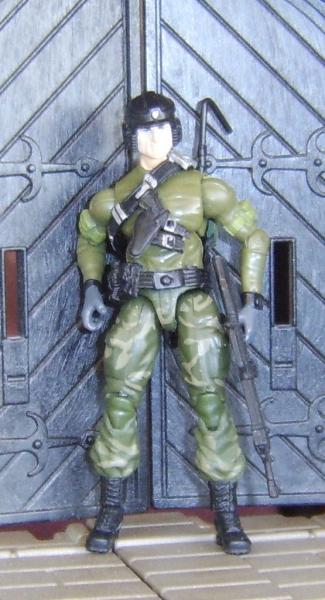 I wanted several Jungle joes, as I am planning a Jungle diorama with these Joes I am making. So here is Mainframe, he is part of Flint's team. I had to cut 2 figure in half to make this version of Mainframe. I glued the 2 halves together that I wanted.

Head & harness - Mainframe
Belt - Snake Eyes
Hands - CP Torch
Top body - Zap
Lower body - Roc SRO Grunt

Thanks for looking and feedback is welcome.