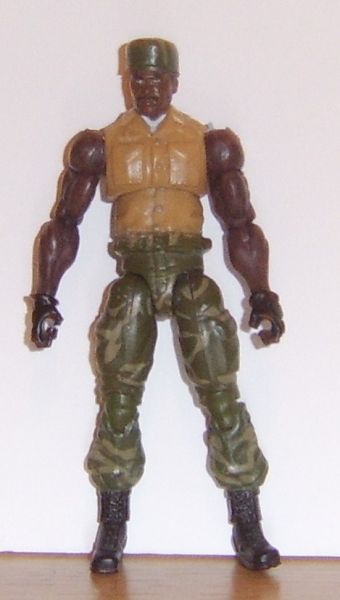 I wanted to make an ARAH looking HD, but I didn't want to paint one. So I looked at my fodder bin and sorted some parts and went to work. He came out pretty good, I think. I added an updated pic as i changed the arms and hands i was previously using.

Hat - Roc SRO Grunt
Head - 25th Stalker
Arms - Marvel Universe Luke Cage
Hands - Roc Air Raid
Upper torso - 25th Doc
Crotch & legs - Roc SRO Grunt

Thanks for looking and feedback is welcome.