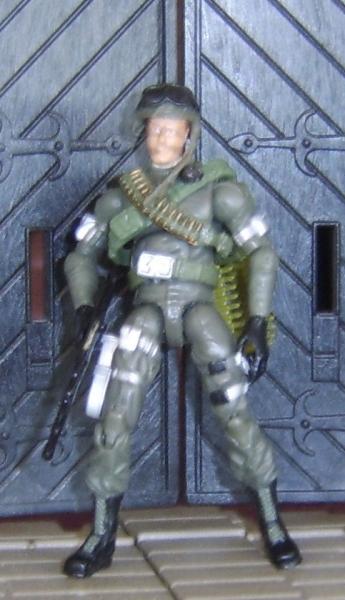 I wanted a rookiee Joe to add to my teams of Jungle Joes, but I wanted a Joe that wasn't a veteran like the rest of the Joes, so I thought of Mangler who appeared in 1 issue of Gi Joe Special Missions. In the Jungle dio I am planning, he is Rock & Roll's machine gun mate, he carries extra ammo for R&R, hence the ammo belts. This was easily made, just a head swap. No paint used at all.

Head - Dusty
Helmet - DTC Grandslam
Body - CP Hawk

Thanks for looking and feedback is welcome.