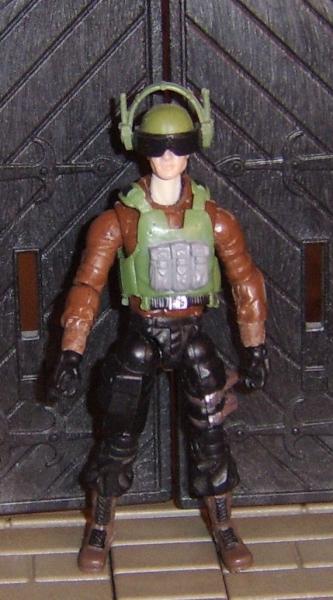 I wanted to change the look of the Thunder we got from Hasbro, he didn't look right to me in the Resolute style fatigues. So I changed his legs, hands, head, sanded off the flesh from his sleeves and gave him his vintage ARAH headphones & visor.

Headgear - ARAH Thunder
Helmet - Flash
Head - SRO Ace
Hands - Beach Head
Legs - Nightwatch Cobra Trooper
Rest - Roc Thunderblast

Thanks for looking and feedback is welcome.