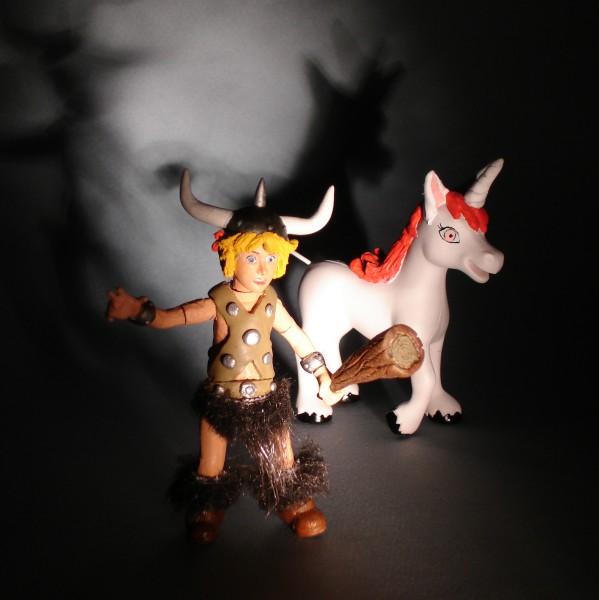 Bobby the barbarian was on of the 6 kids hurled into the Realm of Dungeons & Dragons in the old '80's cartoon series. I have long been a fan of these guys and have wanted to have them imortalized in plastic since I was 10. Bobby is acompanied by his "pet" from the realm, Uni, a baby unicorn (voiced on the show by none other than Megatron, Frank Welker!)

Bobby was made 100% from a Franklin Richards.
He is sculpted with Apoxie and sports fur trimming for the boots and shorts.
I was able to add 6 PoA, cut joints in the wrists, biceps, and above the boots, bringing him to 16!
His magic Club of Strength was also sculpted by hand with Apoxie.

Uni was made from a Polly Pocket horse (my wife's suggestion).
The mane, horn, ears and tail fur were all Apoxie.