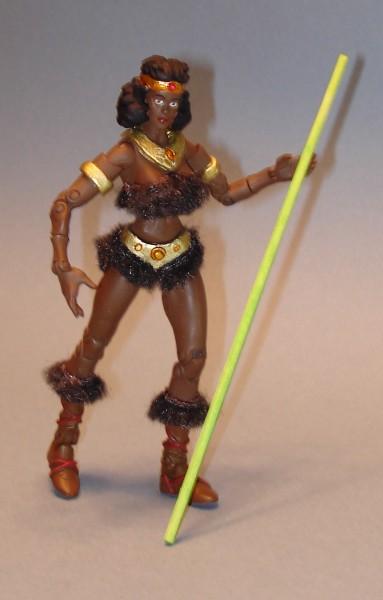 Diana the Acrobat was on of the 6 kids hurled into the Realm of Dungeons & Dragons in the old '80's cartoon series. I have long been a fan of these guys and have wanted to have them imortalized in plastic since I was 10. While Diana is not technically a barbarian, I figgure a girl in a fur bikini counts :-)

Diana was made from a Psylocke body with an XMC Storm head
She is sculpted with Apoxie and sports fur trimming for the boots, shorts and top.
Her staff of power is a piece of wooden dowel.