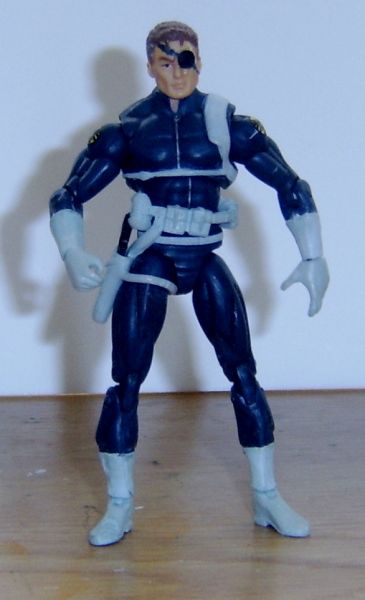 I was fed up of seeing the Exclusive Nick Fury going for such an expensive price and the shipping was also insane, so I just made my own with hardly any paint.

This was an easy recipe, For the head i used a Secret Wars Mr Fantastic head and used a circle of plastic for the eye patch. The body is a Shield Agent.

Thanks for looking and comments are welcome.