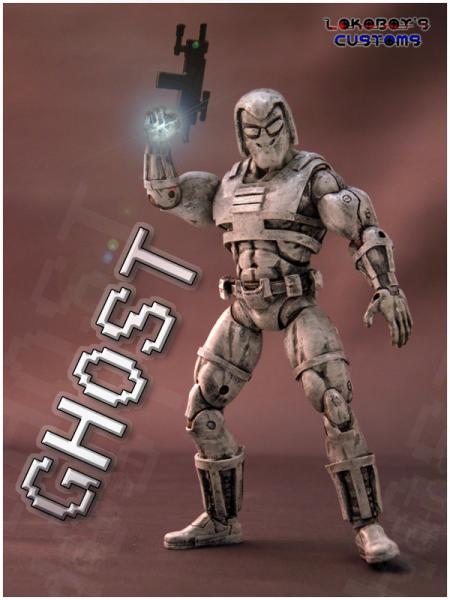 Presenting GHOST! an Ironman Baddie for those who have no clue who this guy is.

Boy!! it's so hard to take a photo of anything white. This figure is just a pain to photograph. it's either too dark or too bright.

Had to experiment a bit to get the right tone of the figure.

Anyway I went for a mixture of a classic and a modern version of Ghost. I didn't include a cape and hood which the Classic version sports, instead I gave him a more Robotic feel helmet(Darth Vader style).

cheers for checking him out. PEACE!