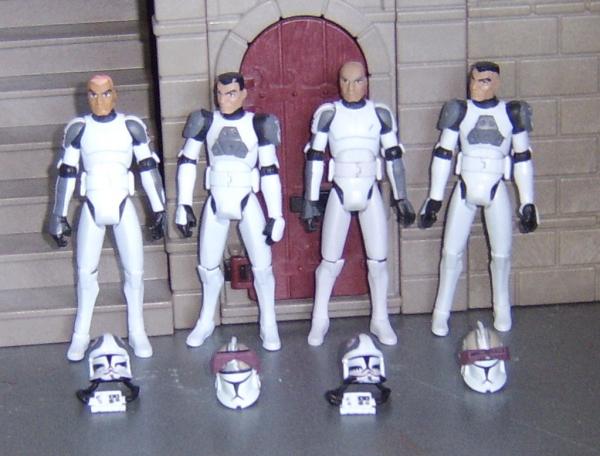 I made these several months back, when I was heavierly into Clone Wars.

For the pilots I never really did much, but just an head and arm swap.

For the gunner I had to slice the chest piece off the original figure and glue it to another figure. The arms are easy to remove by heating them up. Iwanted all the clones to have removable helmets.

Thanks for looking and feedback is welcome.