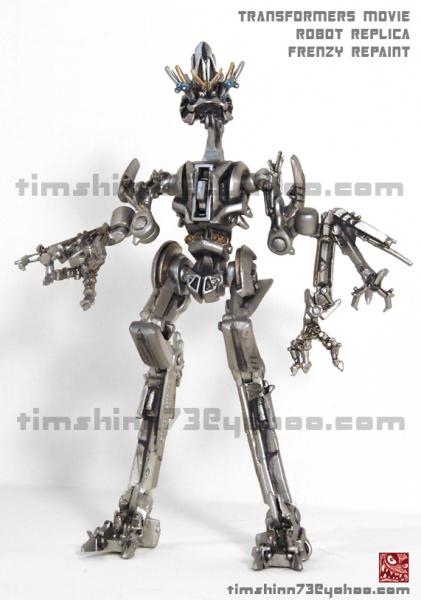 Here's a TF Movie Robot Replica Frenzy action figure I repainted. Nothing too fancy. These Robot Replicas do benefit a bit from a little TLC in the paint department.

Spray painted with Tamiya silver, given several ink washed and finally some hand painted detailing.

The only mods I did was to make his head removable like in the movie, swap the arms so they didn't look like they were on backwards and some very minor trimming of the flashing on the head.

Thanks for taking a look and for any comments you'd like to share.