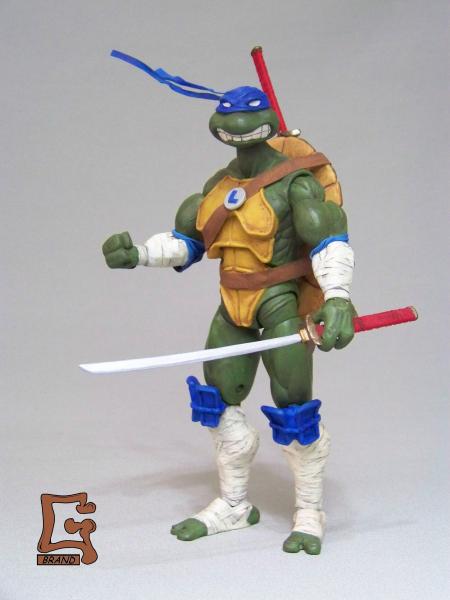 Ninja Turtles The Next Mutation

Head: Old TMNT Leo
Body: WWE
Sculpt: Used Aves apoxie sculpt and Epoxy putty for body, hands, feet and knee pads. Shell was a complete sculpt. Don't be afraid to sculpt guys. As customizers, we can create anything we want, that's the beauty of it. Not everyone has access to tons of fodder so if you don't have it or if it needs to have a specific look, use your imagination, have a little patience and you can make anything.
Swords: Scratch built

Flew home for the holidays and my dad found a box with some of my old figures. Saw Leo in there and decided to do a Next Mutation version this time.

Thanks.