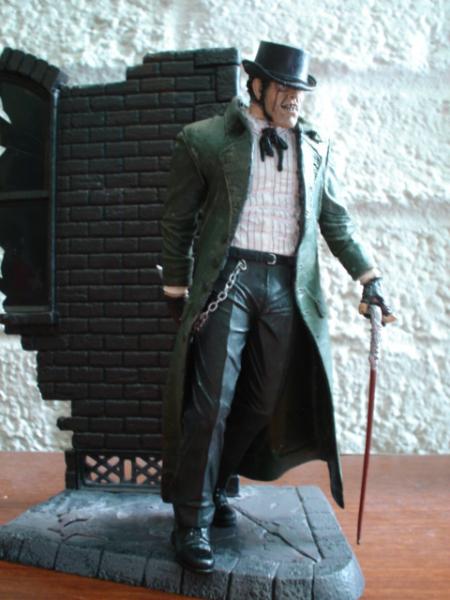 I've had the Mcfarlane Jack the ripper figure since it came out several years ago, and being a fan of the graphic novel From Hell and the whole Jack the Ripper lore it only made sense I would buy the figure. but... I really hate how mcfarlane toys does a lot of their figures (well when they still made toys worth getting) but saying that I never liked the finished product of jack in the first place. The whole fat apron wearing cut off leg shenanigans thing was stupid in my book. So going through my fodder parts box which the jack figure was in I found pieces of A NECA hitman figure I had so 2 and 2 together it worked for a pretty great custom.

I used the upper and lower body of the hitman figure and dremeled the upper body so the trench coat would fit along with the arms. I then dremeled off the jack figures old side ways looking neck so it could be fitted on the new one. I added a few final touches and there you go the way they should have done it Jack the Ripper was complete.
Thankyou for looking.