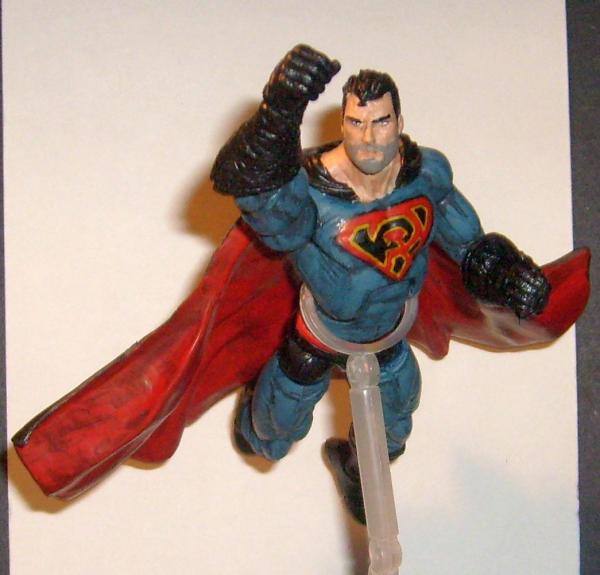 What's more American than it's flagship comic book character w/a Red(Communist)twist? I made this sometime ago 4 a contest but with the latest news headlines of Russian spies and whatnot, I figured(Ha!-see what I did there?)now would be a great time 2 unleash him-just in time for July 4th!

Red Supes here is basically:
Shield guy(head arms boots)
Cap gloves
Cap legs
Legolas cape
Apoxie 4 hair, chin and brow.

I wanted him 2 look a tad different so I tweaked w/some colors and this is what came out!
Enjoy + lmk what'cha think! USA USA USA! LOL. Enjoy your 4th everyone! 2 our friends overseas: Enjoy your Sunday!