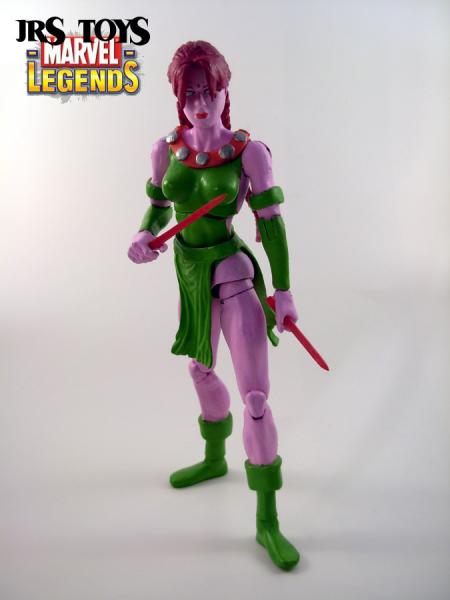 Hey all - it's been a long time since I posted! I hope some of you will still recognize the name *crosses fingers*

Anyhoodle, I am a big fan of most of the ladies from the MU -- and I have been nagging Ryan to create a Blink figure for the longest time. Finally, he let me do so. Reference photos are few and far between, and it seems like anyone who has drawn her - did it different each time! So, I tried to do a nice mash-up of her Exiles & AOA costumes.

Edit: I decided that the Granny panties were very unflattering and decided to give Blink some sexy appeal. Hopefully everyone agrees.