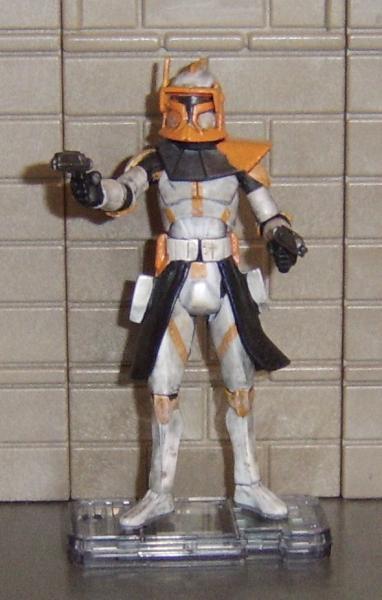 The 212th Clone battalion has always been my favourite regimant of the whole Clone Army. So I wanted some variation in my Clone Wars 212th battalion.

I used CW Captain Rex's pauldron and kama and the rest was from the CW Commander Cody that came with the orange Barc Speeder deluxe set. I added some more orange to the helmet, kama & pauldron, cut off his shoulder antenna. Then just gave the whole figure a dirty wash.

Thanks for looking and feedback is welcome.