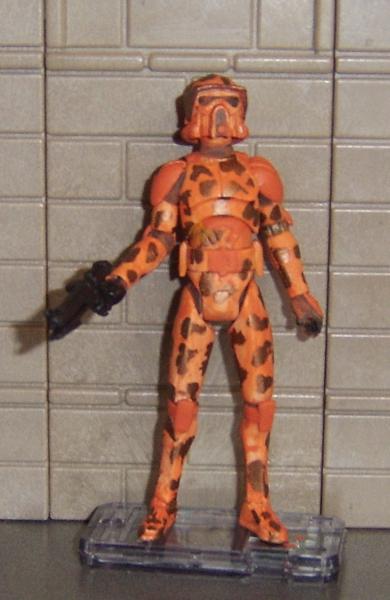 The 212th Clone battalion has always been my favourite regimant of the whole Clone Army. So I wanted some variation in my Clone Wars 212th battalion.

I wanted to make an Arf Trooper in desert type camo, but I didn't want to copy the armour camo from the episode Landing at Point Rain, just in case that version is released as a figure in the future. The upper body is from an Arf Trooper, lower body is from a Clone trooper

Thanks for looking and feedback is welcome.