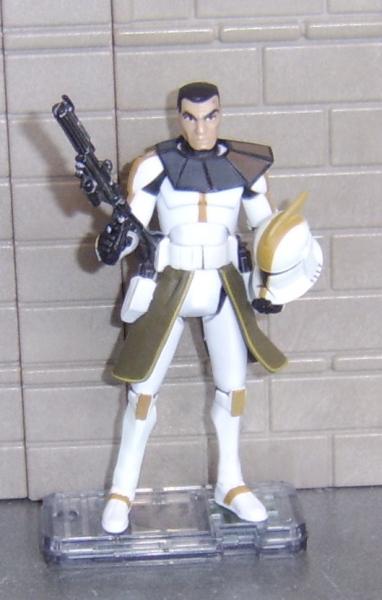 I wanted to make some clone troopers of the 327th Star Corps for Commander Bly and Aayla Secura to command, so I just swapped the upper legs of a Commander Bly figure and used a Cody head for this trooper. I also removed the visor and visor pegs. With a bit of luck I will be able to find a few more Blys to make some more of these troopers.

Second and third pics are with Commander Bly for difference in armor.

Thanks for looking and feedback is welcome.