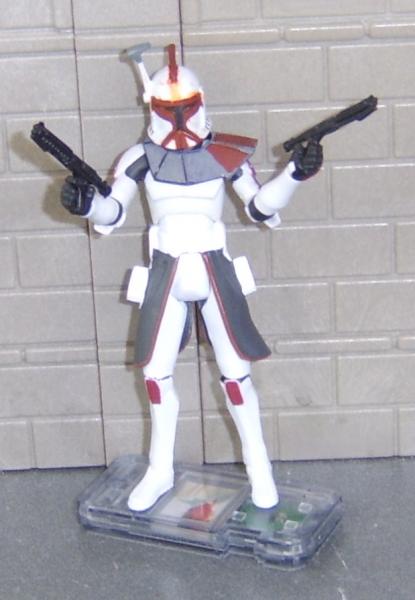 I wanted to have the Arc Troopers and their leader in my CW collection, but as they havent appeared in the series yet I had to make my own.

This figure is a mix of several different figures and some red paint.

Head - Commander Cody with modded hair
Helmet, upper torso and pauldron - Captain Rex
Arms & lower legs - Coruscant Guard
Upper legs & kama - Commander Ponds, sliced off holster bottoms
Blasters - x2 Stormtrooper Blasters

Thanks for looking and feedback is welcome.