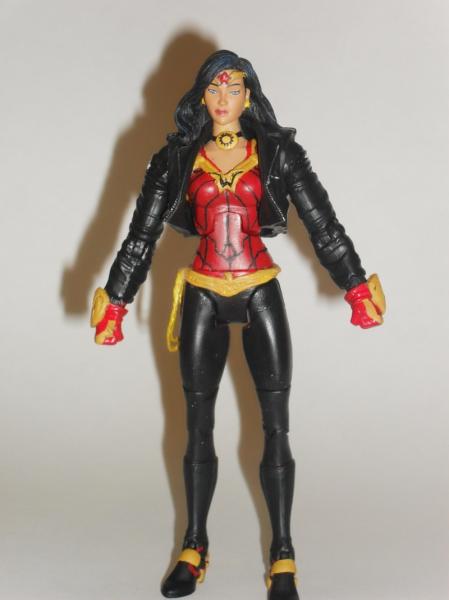 Hey peeps! I just saw that new wonder woman costume and just had to take a shot at it! I like the costume, but I haven't read the book, so I'm not quite sure about it yet :) here's my recipe, hope you like it!!!
Head: dcuc donna troy
Torso: dcuc donna troy
Legs: dcuc donna troy
Lasso: dcuc donna troy
Jacket: dcuc superboy
Arms: dcuc superboy
Belt: apoxie sculpt
Gauntlets: apoxie sculpt
Chest piece: apoxie sculpt
Head pice: apoxie sculpt

Let me know what you think!!!