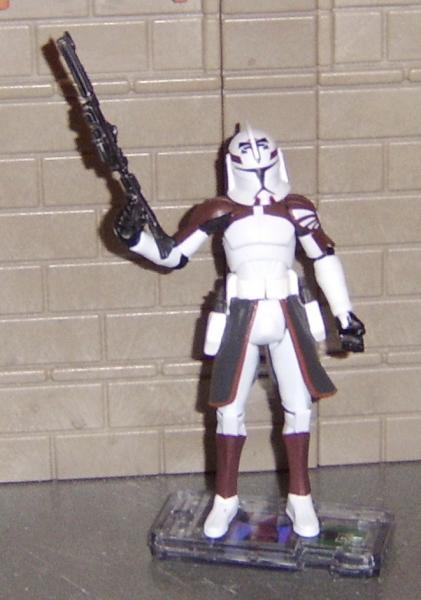 As I had bought the battlepack that contained Sinker and Boost, I wanted to have Commander Wolffe to lead them. But I made this kit bash before he appeared in the last episode of CW season 2. Thats why he isnt in his correct colours or has his bionic eye, also the the episode he appears in he has gray on his armor, which is strange as Sinker and Boost are in maroon.

Head - Lt Thire
Helmet, arms, lower legs & torso - Sinker
Upper legs & kama - Commander Ponds

Thanks for looking and feedback is welcome.