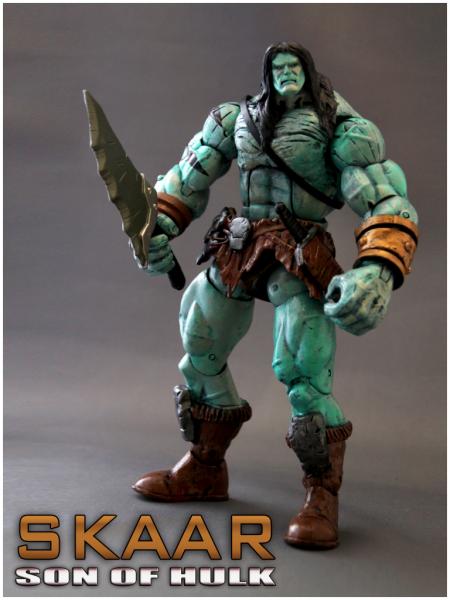 We all know what the hasbro Skaar look like, they basically butcher a cool character. It's even hard to find use of his body parts for custom. But I did manage to re use it's head, sword and skirt to make my ultimate version of Skaar.

This is how I picture the Son of Hulk should look like, big and tall!!

Minimal Sculpting on the boots, armband, and chest. Then painted him with colors similar to the toy released.


Oh yeah also gave his sword a sheath and made a custom Axe.


cheers for looking guys and gals!