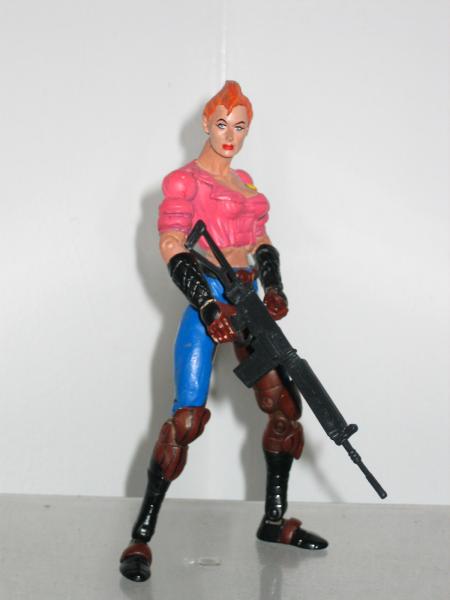 My 2nd Dreadnok! That's right folks I made Zartan's lil' sis b4 makin' the man himself! I purchased a Lady D pretty cheap like $5 bucks (that's cheap in NYC)And knew she'd be bantha fodder so, she ended up being another master of disguise, Zaranna.

Switched lady d's long a$$ arms w/ Eowyn's(from LOTR) as well as her head. Added apoxie for the hair, upper arms belt buckle, boots, etc.

The Cobra dude was a cheap generic soldier dude w/ a simple repaint and repositioning of his right hand(it was facing down like asking 4 change..)It's got maybe 5 p.o.a but who cares. Gotta make an officer soon to boss this doofus around.