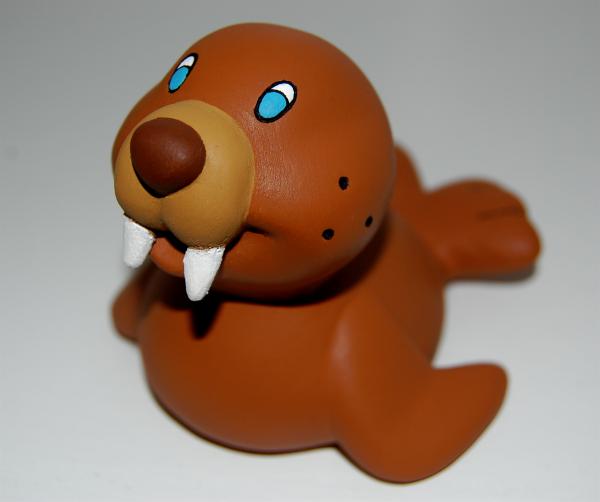 I was so happy with my DC Super Friends Krypto that I decided to make another Super-pet: Tusky the Walrus!

He was actually more of an accident. I found myself in the baby/toddler toys section at Wal*Mart looking for the parts for another project. While I didn't find what I was looking for, I did stumble across a tub of adorable rubber bath toys. One of the animals inside was a little pink seal that I thought would work perfectly for a DCSF Tusky.

The only surface work on this one was the sculpting of the tusks. (because he wouldn't be Tusky without them) After that, it was just paint and a few coats of Testor's Dullcoat.

I'm really happy with this guy, and I can't wait to get started on some other DCSF projects. Now if Mattel would just release that Joker...