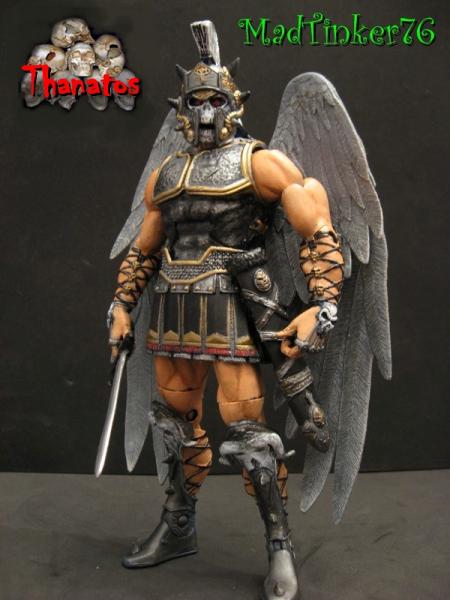 Life has kept me busy this last month but, I am trying to finish up some projects.. here is Thanatos God of Death from Marvel Comics.
After seeing lanshark's Thanatos and I being inspired by Cerebus's paint applications on his two versions of Ares, I got the itch to make one myself.
DCUC ARES head to toe with a face transplant. The skull came from a key ring Cerebus sent me awhile ago. removed the shoulder armor added wings from a DCUC Hawkman.
Sword short and more like a gladiator's sword, and it is a combo of LCBH Wraal's hilt and LCBH Conan's blade. The Scabbard is a modified LCBH Conan scabbard. I shortened it to fit the shorter gladiator sword.
minor sculpt work was needed.
Thanks for looking, comments and feedback are welcome.