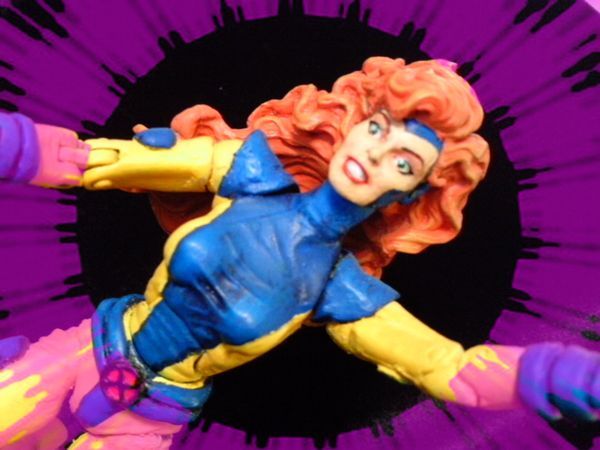 Just wanted to update my original post on Mrs. Grey-Summers. Like I said in my earlier post, I was unhappy with the original Ivy face for her. I know not everyone like it, but I am totally in love with the Phoenix head. All my Jean's have it. Basically I just dremeled out Ivy and replaced it with Phoenix.

Thanks for looking!!



Another costume for my Jean. I have to say this is my favorite costume for her. Actually this figure is one of the reasons I got into doing customs in the first place. I knew they would never make a decent Jean (Jim Lee style)

I started off with a Storm and cut, yes cut off her legs. This was back before I knew anything about the magical thing that a Hair Dryer will do for you! I did the same with a Wasp for the lower legs. The Arms came from Wasp as well.

Her head is a Hush Poison Ivy with the leaves sanded off. I agonized over this. I love the Phoenix head, but I love the Ivy hair more. I just don't like that she's so expressionless. Someday when I get more confident, I'd like to try and dremel out Ivy and substitute Phoenix

Rest is Aves.