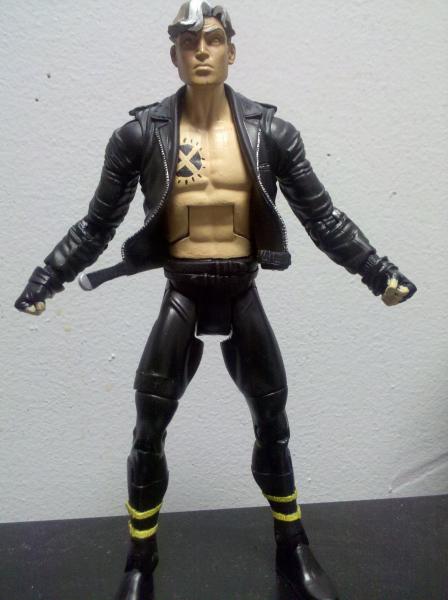 PlanetStaten Customs presents

The time traveling homeless son himself Nathan Grey, son of Scott Summers & Jean Grey. I always see everyone following his Age of Apocalypse outfit so I thought the
- DC Universe Superboy
would do the trick. Marked with the X brand on his chest with a leather coat, sporting the black on black. Feel free to drop some feed back.