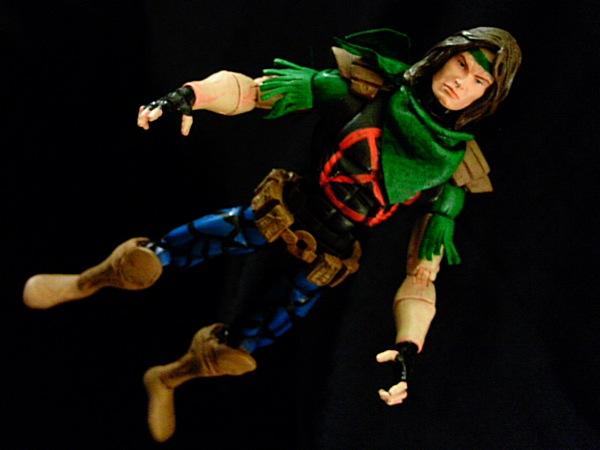 Hey folks! I wanted to start posting some of my X-force lineup. First up Rictor! I started with an x-3 cyclops and a bunch of stuff glued on. :)

His head is a Longshot with Sue Storm hair. The shoulder pads are from Judge Dredd. I used my Thermoplastic trick again for the fringing, and his bandanna. Boots are Aves and his belt is fodder parts with a small washer added.

In case anyone was wondering, The Thermoplastic comes from Douglas and Sturgess. It is a company out of CA. This particular stuff is the Varaform gauze. It comes by the yard, unfortunately, but it is fantastic stuff! These are just small scraps from work.

He was a long time coming, but I'm happy with the results.