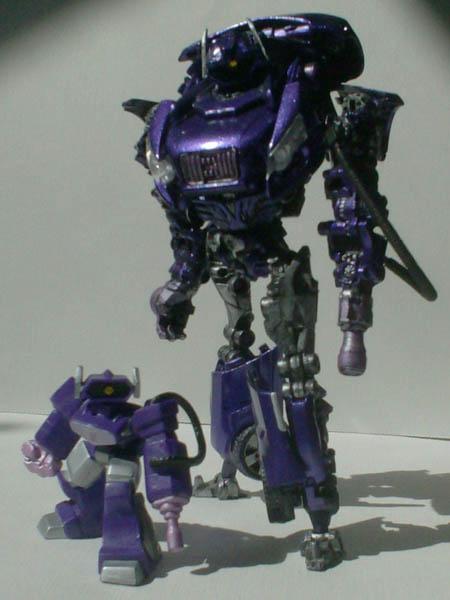 Here's a custom I did quite a while ago, figured I may as well post my Transformer customs on here with my other stuff...
He's one of my favorites, made from a movie Sideways figure.
Spray metallic purple Tamiya paint, custom sculpted head, hose from a Grindhouse Tarantino figure accessory, as well as parts of his cannon arm.
His eye is one of those clear glue-on crystals that girls stick to their cellphones, with a drop of clear yellow tamiya onto it to make it rounded and flashy.