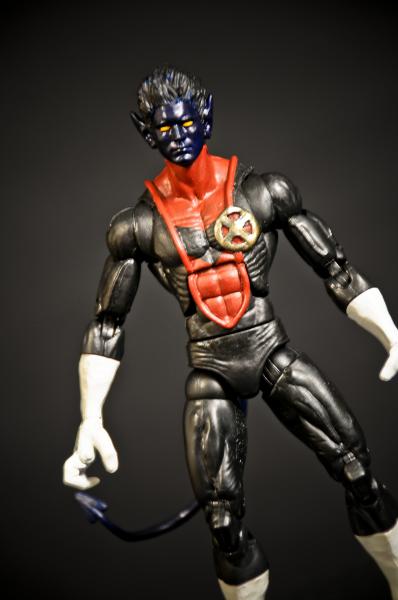 This may contain spoilers for anyone who has yet to read X-Force #26. So please stop now if you haven't read this issue, but by now this is probably public knowledge. For me it was a truly sad day. I know that Marvel characters are killed off and brought back, but it was still impacting for me. I decided to commemorate Kurt in the outfit he was wearing when he died and the arm of Bastion that killed him. R.I.P Kurt, can't wait for you to be revived.

Recipe-
Body- ML Havok (Sculpted "X" symbol and used wire for his costume outline)
Hands and feet- ML Nightcrawler
Tail- XMC Ultimate Nightcrawler
Head- Embarrassing as this is... I can't remember what head I used. I know I sculpted the Ears and Hair. It is actually driving me crazy that I can't remember.
Bastion's arm was made from a ML Deathlok with a good amount of sculpt applied.
I hope you guys like my dedication to Kurt.